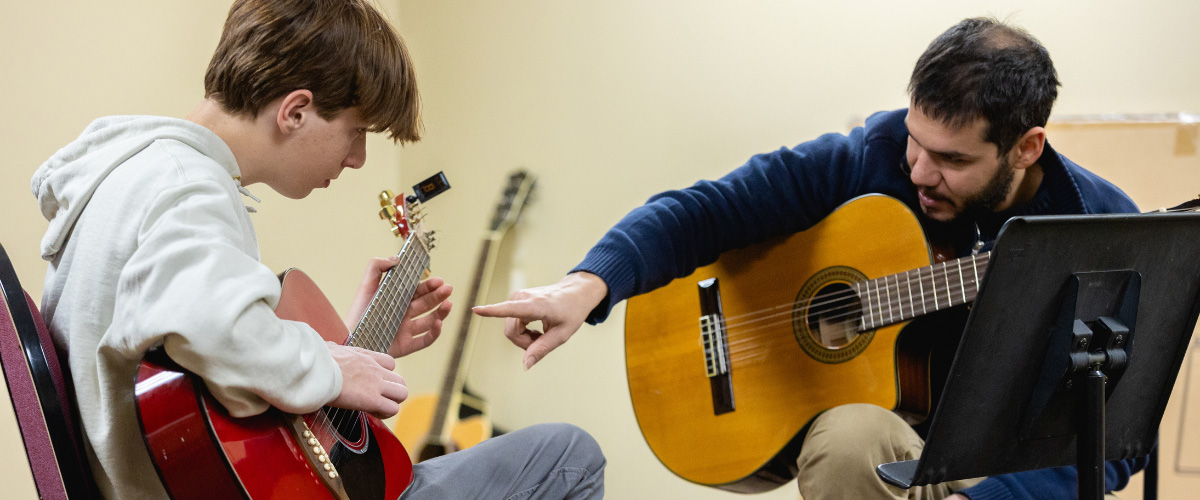 Experience the flexibility and personalization of our private lesson program. With customized enrollment plans, we cater to your individual needs and schedule. Our monthly payment options make it convenient for you to pursue your musical aspirations within your budget. Unlike traditional enrollment periods, you can start your private lessons at any time during the year. As a bonus, when you register for private lessons, you also gain free enrollment in our Children's Chorale, JYSO (Jackson Youth Symphony Orchestra), and Folk Fiddling programs. These enriching opportunities provide additional avenues for growth and collaboration.
Rates
30 minute lessons are $24 each
45 minute lessons are $36 each
60 minute lessons are $48 each
How to Register
To begin your musical journey with us, new students can click the "Register Here" button below, and fill out our new student inquiry form. This will create your online CMS Account which gives our admins all the info needed to pair you with a Private Lesson instructor. Once your inquiry is submitted, one of our instructors will get in touch with you to discuss your preferred lesson time and kickstart your musical learning experience.
For our current private lesson students, if you're planning to register for the upcoming semester on the same instrument, there's no need to fill out the inquiry form or go through the registration process again. Simply reach out to your instructor directly, and they will assist you in arranging your lessons for the next semester.
Instruments
Private lessons are available in the following instruments. Please click here to register for private lessons.
Strings: violins, viola, cello, harp, and bass
Brass: trumpet, horn, trombone, tuba, and euphonium
Woodwinds: flute, clarinet, oboe, bassoon, english horn, saxophone (soprano, alto, tenor, baritone)
Percussion
Piano
Voice
Guitar
Mandolin