The Jackson Symphony Orchestra Community Music School awards scholarships based upon need to deserving students. A letter of request, a teacher recommendation and a copy of the first page of the guardian's 1040 income tax form is required for scholarship eligibility. These scholarships are effective for a full school year. Scholarship students are evaluated at the end of the fall semester to ensure that requirements including payment of fees, attendance, preparation for lessons and commitment to the program are being met.
The JSOCMS does not give full scholarships. The JSOCMS reserves the right to revoke need-based scholarships should any of the criteria not be met by the student/parent/guardian. Requirements (to be completed by either the student or parent) Writing of a thank you note to the scholarship donor, Volunteering for 2 events at the JSOCMS during the school year, Regular attendance at lessons, Prepared for lessons, Participation in student recitals.
How to Apply
Financial aid scholarship application are accepted from June 1st – July 31st each year. Click the button below to apply. Contact us for more information on the application process.
The Stephen Osmond Scholarship
Offered by the Jackson Symphony Guild
Maestro Stephen Osmond has expertly led the Jackson Symphony Orchestra through 40 seasons and helped create an artistic, musical culture specific to Jackson that will continue for many years to come. This level of commitment and dedication to bringing top-level musical performance and outreach to the Jackson area is the basis of the Jackson Symphony Guild's Stephen Osmond Scholarship.
This $1000 tuition award represents the largest scholarship offered by the Guild and Community Music School, and shall be granted to a current CMS student who has already demonstrated clear dedication and commitment to our school and community. This student must have been enrolled for a minimum of 4 years at our school and demonstrated a significant level of student leadership, community service, volunteering, and outreach. The winner of this scholarship shall be selected by Guild representatives based on application and teacher recommendation, and they will serve as a CMS student ambassador, representing our school and organization throughout the following year at various types of outreach concerts, Guild-sponsored events, and schools.
This scholarship is non-renewable, and any previous Stephen Osmond Scholarship winners are not eligible for consideration. Students must attend lessons or classes on a regular basis throughout the year and agree to all the terms and conditions of this award, including required performances and volunteering opportunities (ample notice shall be given to the student).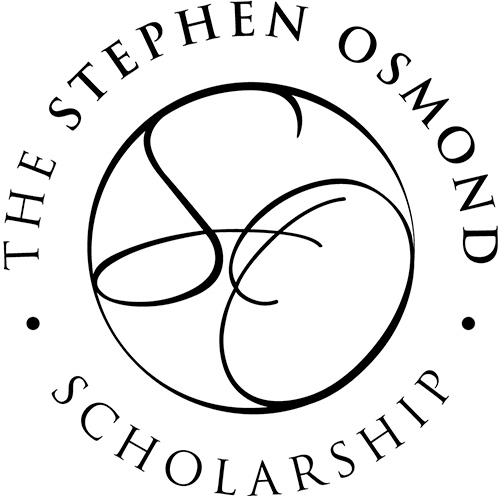 Congratulations to the 2018 Mary Spring Into Music Scholarship winner, Ian Shasha!
Ian is currently a freshman at Jackson High School. He has studied violin at the JSO Community Music School since he was four and half years old. He currently studies under Dr. Ji Hyun Kim, and has previously studied under Dr. Fanye Sun and Mrs. Anne Fleming. Ian has played violin in the Jackson Youth Symphony Orchestra since he was in 4th grade and in the church orchestra of Spring Arbor Free Methodist Church since he was in 6th grade. At the SAU Solo & Ensemble festival, he received a rating of I. He has attended Blue Lake Fine Arts camp for 6 years, been featured as a guest soloist with the JSO at different schools during outreach concerts in 2011, and volunteered at Allegiance Hospital in 2012. During his free time, Ian likes to read, play video games, and practice violin. In 2017, he was the champion of Jackson county Spelling Bee competition and won 1st place in the Jackson county Mathcounts competition.